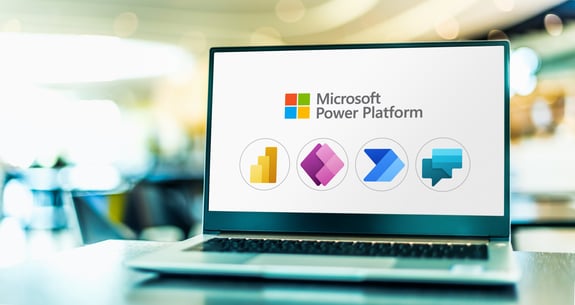 Power Platform
The worlds most complete set of integrated, low-code development tools.
Microsoft's Power Platform is a streamlined, intuitive, low-code platform that helps lower barriers to build better solutions. With cross-platform integration and new AI-driven efficiencies it allows us to help you automate, build and develop solutions for your business that can bring about real change in how your organisation works.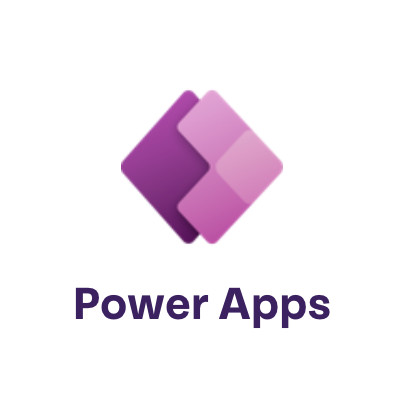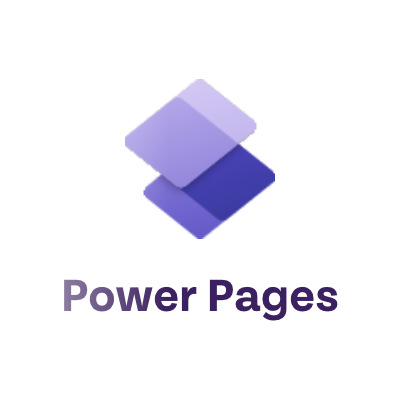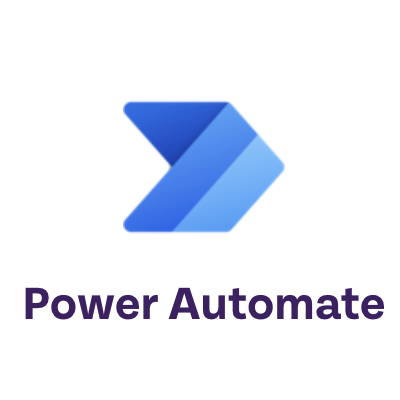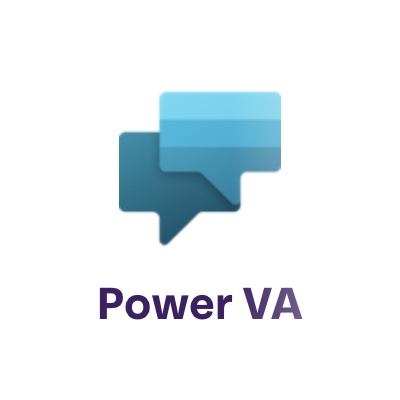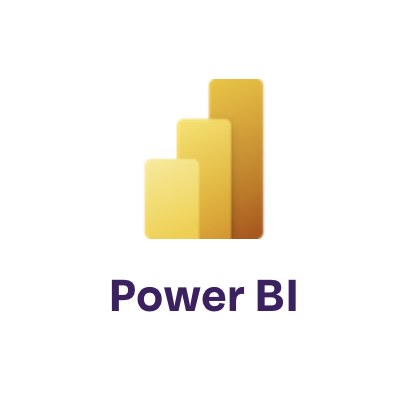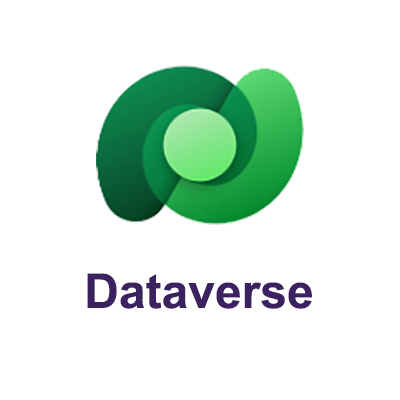 Supercharge your business with Power Platform
Renowned for our award-winning expertise in leveraging the Microsoft Power Platform and with a strong track record of delivering timely and cost-effective transformations, Ingentive specialises in designing, implementing, and managing no-code/low-code solutions that drive innovation and streamline business processes.
Our commitment to excellence is exemplified through our Centre of Excellence (CoE) approach, ensuring that your organisation not only maximises the Power Platform's potential but also enjoys long-term benefits such as efficiency, agility, and adaptability. As we embrace the emergence of "CoPilot" technologies, we're excited to lead the way in collaborative and intelligent solution development. Join us in unlocking the full potential of Microsoft Power Platform and usher in a new era of innovation and efficiency.
Centre of Excellence
Our CoE empowers you to build with confidence, leveraging robust governance and integrated controls. With this comprehensive approach, you can navigate your Power Platform initiatives with assurance, ensuring optimal outcomes and risk mitigation.
Ideation Workshops
Embark on a journey of transformation with our Ideation Workshops, where we delve into the capabilities of Power Platform solutions providers. These workshops emphasise user-centric design principles, ensuring that your automation opportunities not only reshape your business but also enhance user experience.
Evaluation and Validation
Aligning business challenges with low-code solutions is imperative. With Ingentive, you embark on a journey of business growth underpinned by Power Platform assessments. Join us as we uncover innovative solutions that drive efficiency, employee optimisation, and user satisfaction.

Implementation
We place a strong emphasis on building joint delivery teams to provide seamless knowledge transfer. Through our agile approach, we guarantee that Power Platform solutions are aligned perfectly with your business needs. Our team of experts collaborates closely with you throughout each implementation phase, ensuring a smooth and successful deployment that aligns with your organisational goals.
Project Delivery
Choose 'BOOST', our Agile Project Methodology, to drive success in all your Microsoft Power Platform projects. This approach guarantees solutions that not only align with your requirements but also remain cost-effective whilst maintaining the highest quality standards.
Ongoing Support
Rely on Ingentive for continuous Power Platform support, including ongoing optimisation and feature updates, to ensure your applications consistently perform at their best. Our unwavering commitment to your success guarantees that your operations remain seamless, efficient, and perfectly aligned with your business objectives.
Microsoft Dataverse
As an organisation, you understand the significance of data as the lifeblood of your operations. Microsoft Dataverse, a robust data platform, is a transformative tool that empowers you to store, manage and securely share your critical data assets.
Our expertise extends beyond simply recognising the power of Dataverse; we specialise in unlocking its full value for our clients. With Dataverse as your central hub for creating and storing tables, forms and apps, we enable seamless collaboration and application development without the complexities of extensive coding. At Ingentive, we are not just technologists; we're your strategic partner in maximising the benefits of this versatile tool.
With Dataverse's built-in security features and seamless integration with Microsoft Power Platform, you gain a comprehensive solution for data management, app development and automation. This synergy of technologies positions our clients to thrive in an increasingly data-driven world. Ingentive transforms your business to be where your data becomes one of your greatest assets.
Guided Setup
Ingentive specialises in customising Microsoft Dataverse to match your specific data structures, forms and app configurations, ensuring it aligns seamlessly with your organisation's unique requirements.
Customised Solutions
Ingentive crafts custom Dataverse solutions that precisely align with your business processes, eliminating the need for complex coding. We specialise in designing and constructing bespoke tables, forms and apps to streamline your operations and to drive efficiency.
Integration with Power Platform
Ingentive excels at facilitating the seamless integration of Dataverse with the broader Microsoft Power Platform ecosystem. This integration not only enhances application development but also unlocks powerful data insights, creating a cohesive and dynamic environment for our client's digital evolution journey.
Optimised Data Management
Leveraging our expertise, Ingentive empowers you to maximise the potential of your data within Dataverse. We offer comprehensive solutions for optimising data storage, enhancing data organisation and enabling efficient data utilisation. Our tailored strategies ensure that our clients can harness the full value of its data assets, driving informed decision-making and streamlined operations.
Power App Flow Mastery
Streamline your operations effortlessly. Dive into customised solutions with Power App Flows, expertly designed to fit your business needs. With this Power Platform function, you can improve the functionality of your apps and integrate them into other Microsoft products such as SharePoint, Power BI or even Power Automate.
Microsoft Azure
Welcome to the world of Microsoft Azure, where Ingentive's expertise brings cloud computing to new heights. Azure is a versatile and robust platform encompassing computing, storage, networking and AI services, and Ingentive is your trusted partner to unlock its full potential. Our services within Azure empower our clients to not just develop, deploy, and manage applications but to do so strategically and efficiently. With features such as virtual machines, serverless computing and managed databases, we tailor Azure to your specific needs.

We excel in securing identities, integrating AI, and managing IoT devices within Azure's flexible framework. Whether you are a startup or an enterprise, Azure's pay-as-you-go model, combined with Ingentive's expertise, ensures scalability, cost-effectiveness and innovation. Join us in exploring how Azure, enriched by Ingentive, can revolutionise your cloud journey, enabling you to build, deploy and manage applications with unparalleled efficiency.
Assessment & Planning
At Ingentive, our approach to Azure assessments and planning is rooted in a meticulous understanding of our clients' unique needs, existing infrastructure and strategic objectives. We begin by conducting a comprehensive assessment which allows us to understand your current technology landscape and future goals.
With this in-depth insight, we craft a customised Azure adoption plan that precisely aligns with your requirements. Our goal is to ensure the selection and implementation of the most suitable Azure services to meet specific needs, optimise resources and drive our clients towards their desired outcomesTop of Form
Migration Strategy
Ingentive excels at crafting a comprehensive plan designed to minimise disruption and deliver a seamless transition to Azure. Our approach involves a meticulous evaluation to determine the optimal workloads for migration, precise timing for migration events and the implementation of strategies to maintain data integrity throughout the entire process.

We are dedicated to safeguarding the continuity of your operations while harnessing the full benefits of Azure's capabilities.
Architecture Design
Ingentive specialises in producing precise architectural designs within Azure. We assess your needs, goals and technical requirements to create blueprints that optimise performance, scalability, security and cost-effectiveness. Our designs are meticulously designed, adhering to industry best practices and Azure's capabilities, ensuring a robust and future-ready Azure environment that aligns with our client's success.
Optimisation
Ingentive offers continuous Azure resource monitoring and optimisation, prioritising cost-effectiveness and performance. We ensure your resources are finely tuned, allowing you to scale based on actual needs while maintaining efficiency.
Azure Security
Ingentive is your trusted partner for securing your Microsoft Azure environment. We implement a robust security strategy, leveraging Azure's suite of security products and methodologies such as Azure Security Centre, Azure Active Directory, and Azure Policy. Our approach includes threat detection, identity and access management, and compliance practices to safeguard your data and meet stringent regulatory requirements. Our clients Azure environments are fortified with cutting-edge security measures to protect their assets and ensure regulatory compliance.
Training & Support
We offer comprehensive Azure training programs, including hands-on workshops, to empower client's teams with the skills and knowledge needed to effectively manage their Azure environment.
Additionally, our Azure support services are designed to ensure their operations run smoothly. We leverage Azure's suite of support and monitoring tools to provide proactive assistance and troubleshooting, ensuring the optimal performance and security of their Azure resources. With Ingentive, you not only gain the expertise, but also the dedicated support needed to navigate the complexities of Microsoft Azure successfully
Implementation & Deployment
Ingentive excels in Azure implementation and deployment, leveraging specialised tooling to streamline the process. We utilise Azure DevOps for seamless application lifecycle management, facilitating code development, testing and deployment. Azure Resource Manager (ARM) templates enable us to define and deploy Azure infrastructure as code, ensuring consistency and efficiency.
Additionally, Azure Kubernetes Service (AKS) is employed for containerised applications, providing scalability and flexibility. Our implementation and deployment services are tailored to our clients' unique requirements, guaranteeing efficient, secure and optimised Azure solutions that align with their organisation's goals.
Hybrid Solutions
Ingentive specialises in hybrid solutions that seamlessly bridge on-premise and Azure environments. Leveraging Azure Arc, we extend Azure services to your on-premise infrastructure, allowing for centralised management and governance. Azure Stack Hub is employed to enable consistent development and deployment across hybrid scenarios.
Our approach involves robust hybrid connectivity solutions like Azure ExpressRoute and VPN Gateway, ensuring secure and efficient data flow between on-premise and Azure resources. With Ingentive's expertise, our clients benefit from a unified, well-integrated hybrid solution that maximises flexibility, scalability and operational efficiency.
DevOps Implementation
Ingentive's Azure DevOps implementation empowers our clients with an efficient and collaborative development pipeline. Leveraging Azure DevOps Services, we streamline the entire application lifecycle, from code creation and testing to deployment and monitoring. We set up CI/CD pipelines using Azure Pipelines, ensuring automated, consistent and rapid application releases.
Azure Artifacts allows for artifact management, while Azure Boards facilitates agile project management. With our tailored Azure DevOps solutions, you can achieve faster development cycles, improved code quality and enhanced collaboration among development and operations teams, ultimately accelerating your digital evolution journey.
Data Management
Ingentive offers a comprehensive suite of services and methodologies to optimise your data operations. We harness Azure Data Factory for data integration and orchestration, enabling the efficient movement and transformation of data. Azure Databricks facilitates advanced analytics and machine learning tasks, while Azure Synapse Analytics empowers you with scalable data warehousing and analytics capabilities.
Our data management approach encompasses Azure Data Lake Storage and Azure SQL Database for secure, scalable data storage and retrieval. With Ingentive's expertise, our clients benefit from a well-structured data management strategy that enhances data quality, accessibility and actionable insights, propelling their business forward in the data-driven era.
Cost Management
Ingentive excels in Azure cost optimisation, employing tools like Azure Cost Management Advisor and Reserved Instances to reduce expenditure while maintaining resource efficiency. Our tailored approach ensures that you get the most value from your Azure investment without overspending.
Disaster Recovery
Ingentive has a focus on disaster recovery and business continuity solutions within Azure, leveraging Azure Site Recovery for seamless replication and failover capabilities. We craft comprehensive disaster recovery plans, utilising Azure's geo-redundancy and backup solutions to safeguard your data and applications. With our expertise our clients ensure minimal downtime in the event of disruption, protecting critical operations and data integrity.
Microsoft AI Builder
Unleash the potential of AI with Ingentive and Microsoft AI Builder, as we bring transformative advantages to our clients through AI-driven solutions. Our adoption of Microsoft AI Builder empowers our clients to effortlessly create tailor-made AI models, eliminating the need for intricate coding skills. This streamlined approach enhances operational efficiency, extracts valuable insights from data and seamlessly embeds AI capabilities into existing workflows, promoting innovation and productivity.
Our commitment extends to ensuring that AI solutions align precisely with your objectives, seamlessly integrate into your infrastructure, scale effortlessly and deliver precise results. Partnering with Ingentive guarantees the effective use of AI to elevate efficiency, enhance decision-making and foster innovation within our clients' organisations.
Expert Consultation
Introducing our expert consultation service, where we guide you through the intricate landscape of AI implementation. Our team of seasoned professionals provides invaluable insights to identify the most suitable AI use cases tailored to your business. We work closely with you to align AI strategies seamlessly with your specific objectives, guaranteeing that AI solutions have the maximum impact on your operations. With our expert consultation, you gain a clear roadmap to harness the full potential of AI in helping to achieve your business goals.
Custom Implementation
Discover our custom implementation service where we transform our clients unique AI ideas into reality. Our experts craft tailored AI solutions that align precisely with your business needs ensuring a seamless fit for your organisation. With our custom implementation, you gain a personalised roadmap to leverage AI's full potential, driving innovation and efficiency in your operations.
Seamless Integration
Welcome to our seamless integration service, where AI effortlessly becomes a part of our clients' business processes. Our experts specialise in integrating AI seamlessly into clients' workflow, delivering both efficiency and productivity enhancements.
Efficient Data Management
Experience efficient data management with Ingentive. Our tailored solutions empower our clients to optimise data storage, accessibility, and utilisation, ensuring that your data remains a valuable asset for informed decision-making and innovation.



Power Virtual Agents




Microsoft Power Virtual Agents offer round-the-clock assistance, providing instant responses to customer queries. Automating routine inquiries allows human agents to focus on more complex issues, leading to improved service quality and faster resolution times.
POWER VIRTUAL AGENTS FOR HEALTHCARE
Get in touch to find out how we used Power Virtual Agents to streamline healthcare operations by answering common queries related to patient intake and management
By automating routine inquiries, we showcased how healthcare providers can forget about mundane tasks and focus on providing superior care to their patients. Save valuable time and effort using Power Platform capabilities for your operations.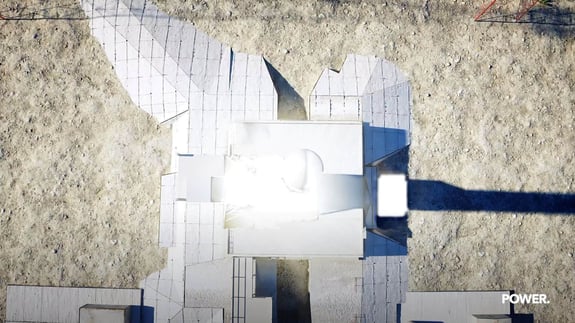 Get started!
Get in touch today to find out how you can get started on your Power Platform journey