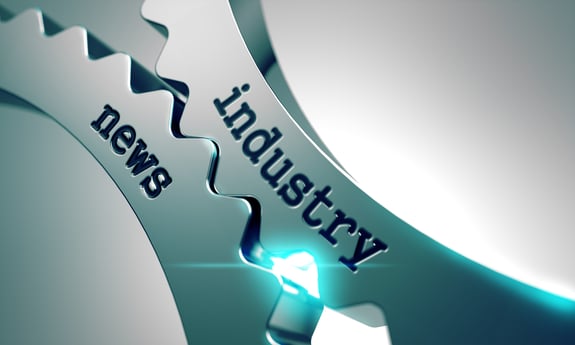 Say Hello to Ingentive
FOR RELEASE 8AM MONDAY 2ND OCTOBER 2023
AKARI ANNOUNCES COMPANY NAME CHANGE TO INGENTIVE, UNVEILING A NEW ERA OF INGENUITY AND INNOVATION WITH AI AND AUTOMATION
London, UK – Akari, a leading company in the Microsoft technology consulting industry, is thrilled to announce a significant milestone in its journey by changing its corporate name to Ingentive. This rebranding effort signifies the company's commitment to evolving and expanding its capabilities, underlining a profound dedication to growth in the years ahead.
The decision to change the company name to Ingentive comes as a result of a strategic vision to not only innovate but to redefine the standards within the industry. By merging "Ingenious" and "Inventive," Ingentive reflects the dynamic qualities that define the company's go-to-market approach and align with its core values of Passion, Performance, and Partnership.
"Ingentive is more than just a name change; it's a reflection of our unwavering commitment to pioneering inventive solutions such as AI that drive progress and transform industries," said Andrea Bright, CEO at Ingentive. "We have embarked on an exciting journey of growth, and this name change reflects our forward-looking approach as we continue to serve our clients, partners and teammates with even greater excellence and innovation."
The new name, Ingentive, encapsulates the essence of the company's mission: to be at the forefront of AI and digital evolution, fostering ingenious solutions and inventive strategies to address the ever-evolving needs of its clients and industries. In line with this name change, we are immediately expanding our capabilities to include not only AI but Data, Analytics, Security and Modern Workplace to add to our already outstanding and successful Power Platform capabilities. A number of new teammates have now joined Ingentive to provide these services, and we expect to be recruiting 50-100 more teammates across services and sales in the coming months to add to this capability.
Ingentive's rebranding includes a new logo, corporate identity, and a refreshed online presence. The company's website can now be accessed at [www.ingentive.com], where visitors can explore the enhanced brand and learn more about the services and solutions that Ingentive offers.
As Ingentive enters this transformative phase, clients, partners, and stakeholders can rest assured that the company's core principles of passion, performance, and partnership will remain steadfast, serving as the foundation for all business endeavours.
Ingentive invites its clients, partners, and stakeholders to join in celebrating this exciting milestone as the company embarks on a journey filled with new opportunities, fresh perspectives, and innovative approaches. The company remains committed to delivering excellence and ingenuity in everything it does.
About Ingentive: Ingentive is a dynamic company that specialises in building and supporting solutions built with the Microsoft advanced stack of technologies. With a strong commitment to innovation, Ingentive leverages its ingenious solutions and inventive strategies to drive progress and transformation in its industry. The company is founded on the values of Passion, Performance, and Partnership, aiming to deliver excellence and value to its clients and partners.
For Press Enquiries, please contact:
Lisa Lancaster
Communications
Ingentive Limited
1st October 2023
Expert Consultation
We offer

expert guidance on identifying the most suitable AI use cases for your business. Helping you align AI strategies with your objectives, ensuring maximum impact.
Custom Implementation
We tailor AI Builder's capabilities to your specific business needs. Our experts design and implement custom AI solutions that address your unique challenges, improving efficiency and accuracy.
Seamless Integration
We

seamlessly integrate AI solutions into your existing workflows, ensuring a smooth transition and minimal disruption.
Efficient Data Management
Effective AI implementation relies on quality data. We
assist in data preparation, cleansing, and integration, ensuring that your AI models yield accurate results.
Training and Support
We provide training to your team on effectively using AI solutions and offers ongoing support to address any issues or questions that arise.